Join our HPO partner David Hanna for a one-day High Performance Organizations Today in Barcelona that gives you the most recent HPO research and practices to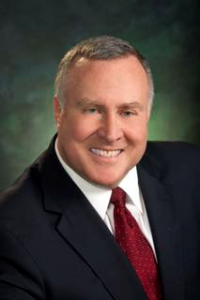 enable you to progress faster on your journey to high performance. David has worked with clients in Europe for the past 38 years including adidas, AXA, Beiersdorf, Böhringer-Ingelheim, Hoffman La Roche, Hotel Arts, Maersk, METRO Group, Novartis, O2, Oriflame, Procter & Gamble, REWE, SC Johnson, and Siemens.
What will you learn:
1. WHAT MAKES A HIGH PERFORMANCE ORGANIZATION?
You will learn what HPOs actually do in these five areas that delivers superior financial results vs. competition:
High quality management
High quality employees
Long-term orientation
Continuous improvement and innovation
Open and action-oriented management
2. WHY ARE WE AT/NOT AT THE HPO STANDARD TODAY?
You will use the Organizational Systems Model (OSM) on a real-world case study to learn why that organization is perfectly designed to get today's results. The OSM has been used by numerous organizations all over the world to see through their organizational complexities so that they find the root causes of their problems. It is also a good strategic guide for redesigning the whole system.
3. HOW CAN WE GET BETTER RESULTS?
You will recommend what the case organization should change specifically in its beliefs, strategy, processes, and systems to improve its HPO status. We will review different design principles and tools that many HPOs have adapted to fit their needs.
4. WHERE DO WE START?
You will develop an action plan for moving forward on your own HPO journey back home.
At the end of the day you will have experienced the very processes that HPOs go through today to move ahead of their competitors.